A Random Smattering of Belle and Sebastian in the Press, Strictly for Amusement and Not, Dear Children, Elucidation
Here's a set of scans from recent newspapers and magazines you might like to browse while your waiting for your Sinister cappucino. It isn't in the least complete, but I thought someone might like to take a look. Thumbnail images provided because some of the images are whoppas - browser beware. If (a) they're too small and you can't read them, or (b) they're too big and they take too long to download, have a little chat amongst yourselves.
Please don't steal any of my scans without asking nicely, I did them all by myself, with my magic super space gun, and please seek independent permission if you do want to publish information from newspapers etc.
Editors please note: I have sought permission to reproduce each of these articles in all cases, and have either had a nice reply (thank you, Heat, The Scotsman) or nothing. If you wish me to remove these articles just email me.

Select, November 1998, Andrew Perry, photo Mick Hutson
[featuring the first public Sinister sighting, a "pish" heckle]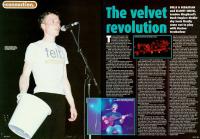 Daily Record, February 17th 1999, John Dingwall
[oops]
Daily Record, February 18th 1999
[anoraknaphobia]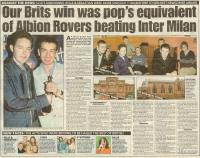 The Scotsman, February 20th 1999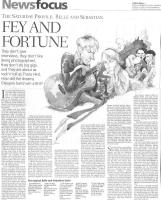 Heat, 27th February 1999, Mark Frith, Mat Smith, Julie Bradley, Martin Aston, Lisa Andrews, Paul Croughton, Paul Gorman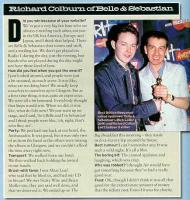 The Sunday Times, Ecosse Supplement, 7th March 1999, Allan Brown

Sorry, this has been removed because News International wanted to charge a fee - not on your nelly
Select, May 1999, Steve Lowe, photos Mick Hutson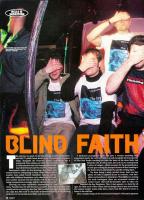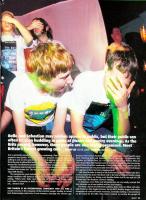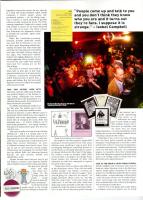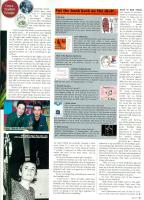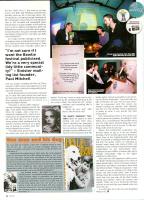 ---
Click to go ...

to the main mailing list page

Table Service by Honey